!HPEDIT>
Space Shuttle STS131 Discovery on 04.04.2010 &nbsp
---
<!HPEDIT_TXT> Recording Data:
Distance: 21km
Size Shuttle : 27,2m x 23,8m = 267" x 234"
Time: 09:31 - 09:56 EDT, 2010 April 4
Place: Air Force Station, Cape Canaveral
Optics: TMB 105/650mm (eff.focal length 2.000mm)
Camera: Canon EOS 5D II
Exposure setting: ISO 100 / 1/125s
<!/HPEDIT_TXT>
---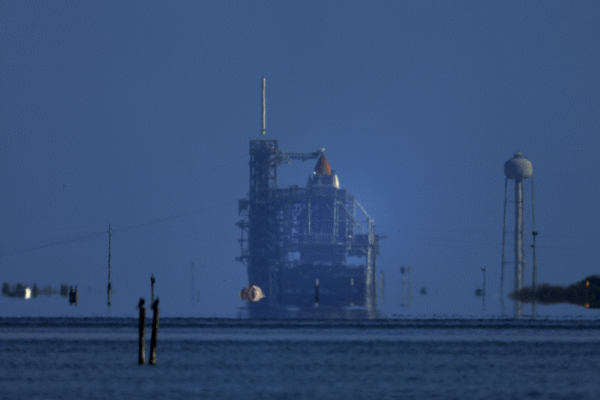 On morning of April 4, one day before scheduled start of Space Shuttle Discovery from
Launch Pad 39A, one task of the launch preparations was the roll back of the rotating
service structure.

From Cape Canaveral Air Force Base you have a free view across the Banana River to the
Launch Pads 39 of Kennedy Space Center. Despite a distance of 21 Kilometers and temporary
air convection and mirages the more than twenty minutes lasting unveiling of the space
glider was a fascinating drama.




---