!HPEDIT>
Flyby of Space Shuttle Discovery and ISS near the Moon, 2011 03 07
---

Elevation: 38° (Maximum)
Time : 17:50 Uhr UTC, 07.03.2011
Ort: Hombressen near Kassel
<!/HPEDIT_TXT>

---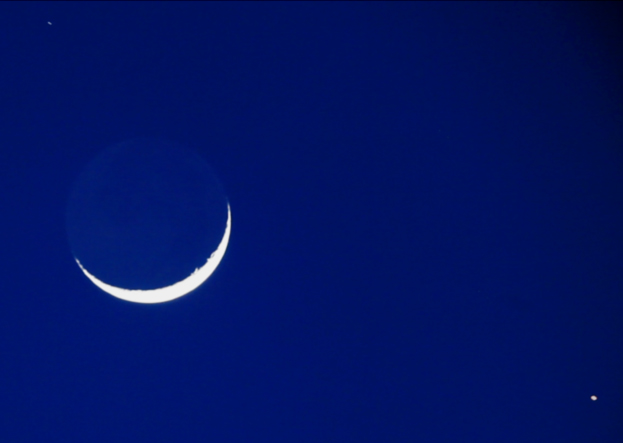 Some hours after undocking of Space Shuttle Discovery from the
International Space Station the two satellites flew in formation,
drawing a line near the moon. Only five seconds after Discovery
reached its shortest distance to the moon, about 3', ISS went
along the same path.
The real distances to the observer of this cosmic play were about
700km to Shuttle and Station, but 400.000km to the moon.
Cause for the increased brightness of ISS is a much larger,
sunlight reflecting surface. Display speed is in realtime.





<!HPEDIT_TXT>
Download HD-Video
<!/HPEDIT_TXT> HD-VIDEO Windows WMV (7.4 MB)





---

"If you have built castles in the air, your work need not be lost : that is where they should be.
Now put the foundations under them."

Wernher von Braun


---